Checkmark IT has launched a comprehensive free guide to the latest Nimble Storage Flash Arrays from Hewlett Packard Enterprise (HPE), providing an all-in-one resource that explains everything your organisation needs to know about this revolutionary flash storage technology.
Our Ultimate Guide to HPE Nimble Storage provides a complete rundown of the key features and attributes of the latest Nimble Flash Arrays, offering insights into how these sophisticated storage systems can provide a level of resilient, advanced performance that delivers transformative results for businesses of all shapes and sizes.
Click here to download the guide for free and get clued up on all of the benefits that HPE Nimble Storage can provide. If you'd like to find out more about how Checkmark IT can help you make the most of your Nimble Storage solution, call us today on (+44) 161 302 3900.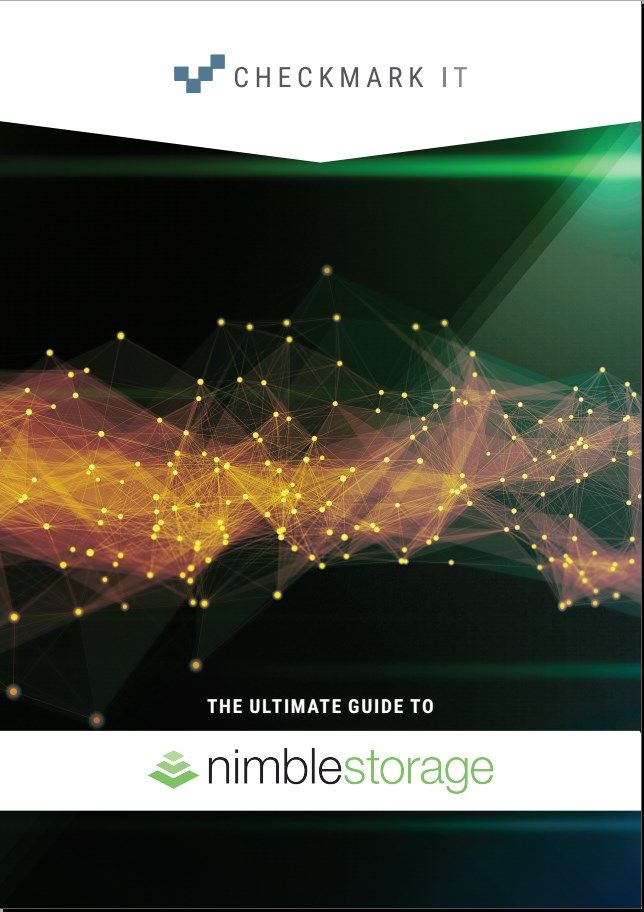 What is Nimble Storage?
Nimble Storage is a competitively priced, predictive flash storage option that uses solid state disks (SSDs) to deliver lightning-fast storage solutions for all types of workload. This cloud-ready technology leverages a predictive analytics platform called InfoSight to identify and solve storage issues before they arise, enabling a 99.9999% (six-nines) guaranteed availability rate.
The latest generation of Nimble Storage solutions marks the first major overhaul of the product line-up since Nimble became part of the HPE family in March 2017, and is one of the safest, smartest, simplest and most efficient storage infrastructure options available today.
What topics does the Ultimate Guide cover?
Checkmark IT's Ultimate Guide to HPE Nimble Storage covers the following topics:
A basic overview of the newest Nimble Flash Arrays
The differences between Adaptive Flash Arrays and All Flash Arrays
Detailed information on the key features and services provided, including HPE Cloud Volumes, HPE InfoSight, HPE Timeless Storage and the HPE Store More Guarantee
A rundown of the benefits Nimble Storage can provide for your organisation
How can I find out more about Nimble Storage?
To get access to all of this information, simply click here and download the free guide.
If you'd like to gain further insights from Checkmark IT into the benefits of Nimble Storage, check out our new webinar on how to achieve superior storage performance with Nimble. You can also visit our Nimble Storage service page to find out how we can help you get set up with a Nimble solution that's perfect for your organisation, or give us a call on (+44) 161 302 3900.